Hello Flyffers.
We would like to announce a special event we have prepared for you today. In order to commemorate the collaboration of Flyff Legacy with Blockchain (Bora Token), we will be hosting a special Arena Tournament, with various prizes worth about in total of $1600 up for grabs! Don't miss this chance for glory and loot, only granted to the mightiest Flyffer!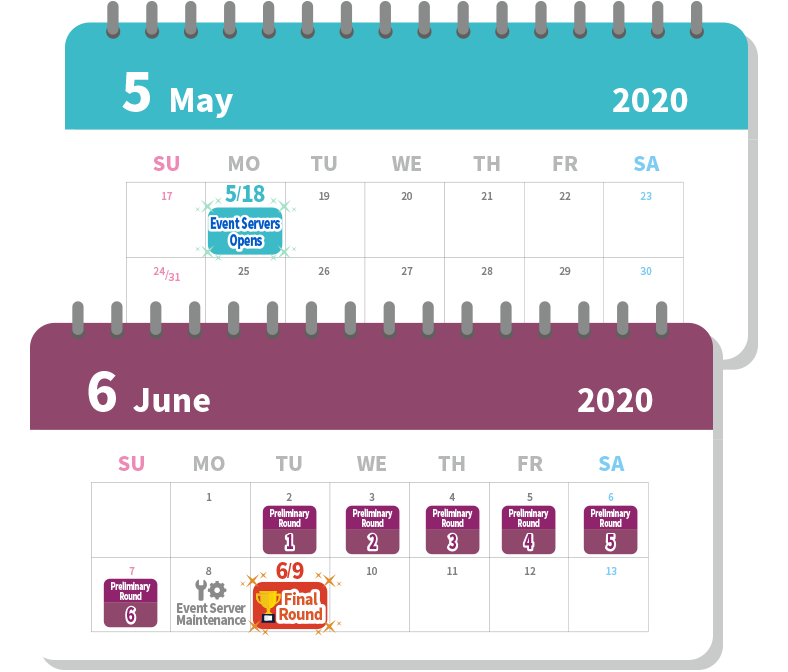 [Event Schedule & Procedure]

1) New servers for the event will be opened in all regions on May 18, 2020 00:00 PST. 1 server each are going to open for North America, Europe and Asia respectively.

2) Level up and strengthen your character more than anyone else, with the maximum level at 400.
3) Arena will be opened 21:00 server time as usual.
4) After the preliminary rounds have been done for 6 days(June 2~June 7) the results will be tallied up and the top 50 players for the Finals will be chosen on June 8. We will make a separate announcement for that at the time. Please note that the Arena held on June 8 is not part of the event.
5) One player for each server will leave victorious after defeating the rest in the grand final on June 9, 21:00 server time!
6) Below are the prizes you will be able to earn in the finals
1) 500,000 KRW ≒ 409 USD, 100,000 KRW ≒ 82 USD, 50,000 KRW ≒ 41 USD as of May 11 2020.
2) BORA Token is a cryptocurrency. Details on how to receive the prizes will be told individually to the winners.
* All prizes are given to the top 5 ranks in each regions, North America, Europe and Asia respectively.
[Caution!]

1) The prizes will be distributed accordingly after the event has ended, assuming proper contact with the recipient can be made.

2) Event schedule and details are subject to change in unavoidable circumstances.

3) We hold no responsibility to the price fluctuation of the BORA token delivered to the winners after the prize is distributed.

5) We hold no responsibility for issues or damages caused by failing to heed this notice.

------------------------------------------------------------------------------------------------------------
Read up on the event in greater detail at the links below.